Fair high light in September – Virtual Show Room online – New Service Hotline
The fair highlight in September:
A group of committed machine and equipment manufacturers from Ostwestfalen-Lippe has decided to launch an alternative event format that aims to bring together woodworking technology and interested customers.
The event will take place from 27-29 September parallel to LIGNA.IN, initiated to take place this year as an online event due to the corona pandemic.
A combination of parallel in-house trade shows and virtual content has been selected to address a wider, international target group.
The focus is on sharing and exchanging information about technology, innovations, new developments and customer solutions.

New edge sanding machine delivered:
A newly designed ROBA Profi Edge was recently handed over to its new owner. With this machine he sands the edges and the corresponding fillings on his furniture fronts. Equipped with a double brush unit, aggregate jump control, flexible tool setting and a clamping bar, this machine is a great help in minimizing the daily sanding efforts in his production.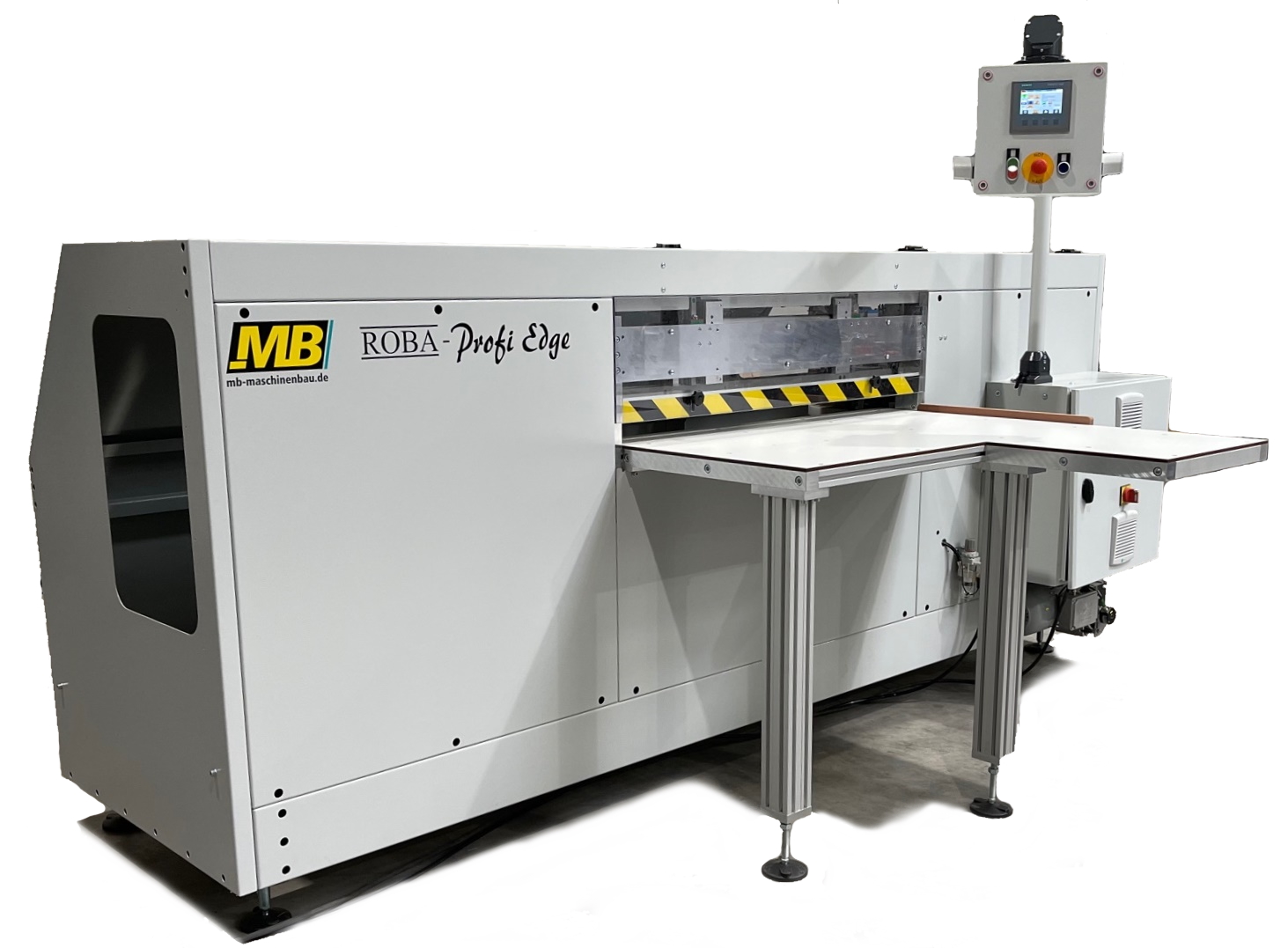 MB has set up new service contacts for our customers:
German cell phone: 0049 151 4627 2124 – 7:00 bis 22:00 Uhr CET
US cell phone: 001 704 808 9171 – 6:00 am to 5:00 pm EST
SMS and WhatsApp available
service(at)mb-maschinenbau.de or service(at)mb-machinery.com (24/7)